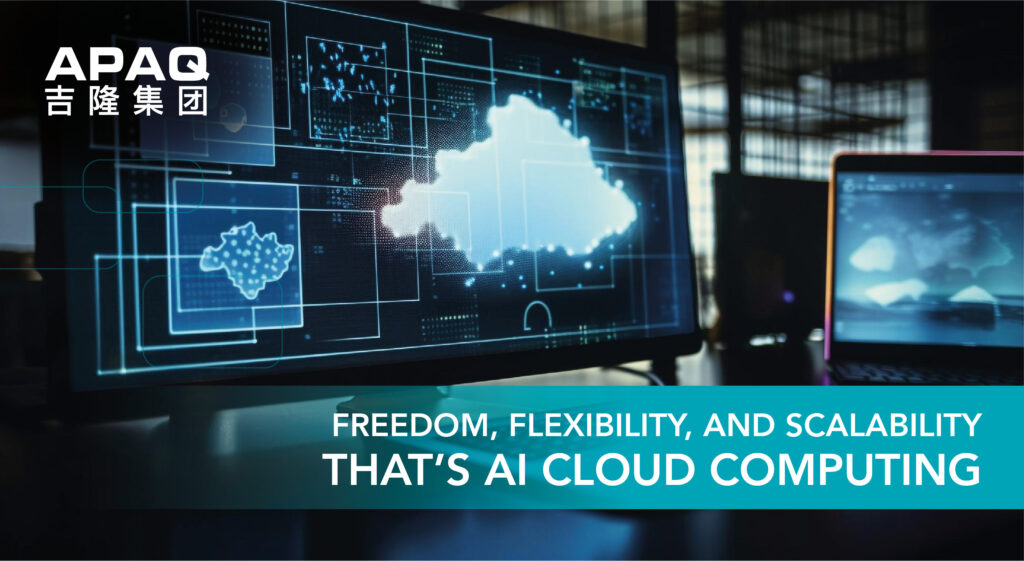 APAQ AI CLOUD CALCULATION
APAQ TECHNOLOGY SDN BHD  provid specializing in Analytics, Big Data, Machine Learning and Artificial Intelligence. Our business is to help clients manage, make sense of and derive useful insights from the vast amounts of structured and unstructured data. We are focused on bridging the gap between business and technology, and in doing so, provide exceptional and positive experiences to customers across various markets.
1.Data Management :
CORE ENGINE
Core data management platform. This engine processes data of different volumes, velocities, veracities, varieties, and values. The core GIANT engine to cope with structured, semi-structured, and unstructured data, covering the full spectrum of analytics, AI, and machine learning.
LEISURE & TRAVEL  (L&T)
Leveraging the core engine, this module extends the core  to include travel and leisure business models, entity frameworks, data points, and other specific requirements. Advanced technology components allow seamless integration across data sources including central reservation, property management, theme park, F&B, travel agent, and ticketing systems.
RETAIL/ TRADE FACILITATION
This module includes trade facilitation, retail, and e-commerce models which integrate data sources from e-commerce platforms, local marketplaces, e-fulfilment systems, logistics systems, government agencies, seaports, airports, merchants, manufacturers, and traders. APAQ can then perform data processing, sanitization, verification, and risk management, all to bring about efficient trade.
FINANCIAL SERVICES 
This module includes financial services specific business models which integrate data sources including core banking, internet banking, wealth management, insurance, loan management, brokering, payment, risk management,  and investment links systems. This brings about continuous intelligence and augmented analytics to banks, insurance companies, and modern fintech players.
2.Analytics:
BIG DATA FOR HUMANITY
Data is always increasing in number year by year. Previously, it was the realm of data scientists with knowledge in programming language. Harnessing data has never been for everyone .Now, everyone can benefit from the use of Big Data.
   7 must-knows on your Big Data Analytics journey
Find Trends in data with your eyes
Find Insights by just asking questions
An Analytics Platform that adats to your company
Plan Bussiness goals around your data
Track everything there is to needed track
Get the most robust tech for best result
Know what people are saying about you
3.ARTIFICIAL INTELLIGENCE (AI):
– An AI solution that provides insights, recommends the best course of action, and takes automatic action
GOING BEYOND INSIGHTS
Analyzing data makes you aware of everything around your organization. Once you have been alerted to opportunities and threats,  AI goes one step further and recommends the best actions to take, which can get the best outcome for your business.
PRESCRIPTIVE ANALYTICS
Many industries stand to benefit from  AI. The solution prescribes when best to carry out promotions for retailers, how often to perform maintenance for manufacturers, and how to craft target marketing campaigns that encourage customers to return.
AUTOMATED DECISION-MAKING
Let AI manage your business decisions in a more efficient and quicker manner than humanly possible. Machine intelligence determines the best course of action and carries it out for you, freeing you to focus on other aspects of the business.
4.BIG DATA ON THE CLOUD:
DATA ANALYTICS AS A SERVICE 
You can deploy world-class analytics to thousands in weeks instead of years. By reducing project risks, operating costs and capital expenditure is reduced. All of this done without sacrificing performance of the solution.
VISUALIZE, CRUNCH DATA OR BOTH
This model is designed to meet all your data processing and analytics needs. It can be used as a gateway to integrate many different datasets and prepare the resultant data for display on your device. And since not everyone needs this comprehensive approach, we have even designed our solution to be configured such that it can be limited to that of visualization or data preparation, if that suits your business.
COMMERCIALLY FLEXIBLE
We have included a range of commercial models for our Data Analytics Cloud needs. Regardless of whether  a short term project  or a long term strategic requirement, we also can help.
HELP IS AT HAND
Businesses are often hampered by uncertainty in adoption of new technologies. APAQ designates a team of specialists who can help and guide, so you can take advantage of our Cloud offerings to immediately action on the results you see.